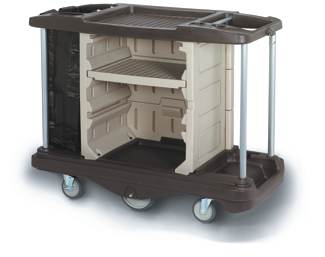 Economy Lodging Carts
The Economy Lodging Cart has ergonomic aluminum handles to grab and turn from any position. Vacuum cleaner ledge and handle notch is standard with built-in tool holders for common cleaning items as well as 'well-type' pockets to hold standard quart cleaning bottles. Shelf is adjustable (without tools) and can be moved to one of two standard locations. Center wheel design allows for a 360° turning radius. Vinyl bag included.


Product Number Color Weight Price
1580BEBN Beige/Brown 118 lbs $817.00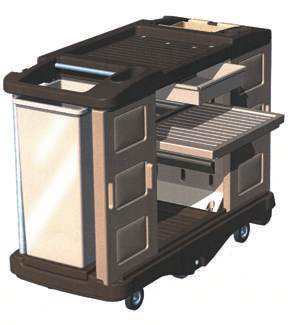 Deluxe Lodging Carts
This cart offers all the features of the Economy model, plus:
• Doors come with lock and key for health care or other areas where security is necessary. Long lasting corrosion resistant maid cart.


Product Number Color Weight Price
1585BEBN Beige/Brown 142 lbs $879.00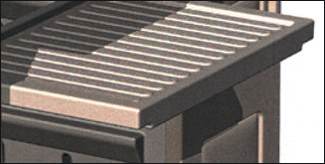 Lodging Cart Adjustable Shelves
One adjustable shelf comes standard on both models. Both will accommodate two shelves. Shelves are for above service carts.


Product Number Color Weight Price
1590BE Beige 6 lbs $107.00

Lodging Cart Door Sets
Doors comes standard on the Deluxe model, and can be ordered for the Economy model. Door Set comes complete with lock and key.


Product Number Color Weight Price
1565BE Beige 13 lbs $174.00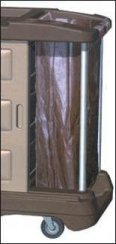 Vinyl Bag Replacements
This six bushel vinyl replacement bag is great for wet linens. Zippered for easy waste or linen removal.
Lyn Distributing Home
Phone 1-800-366-5022
Out Side USA 1-801-295-5022