TaskMizer dispensers contain the latest developments in

dispensing technology, providing the industry's most advanced,

cost efficient dispensers.

Patented remote activation: Allows for easy filling of buckets

and auto scrubbers, even around corners.

Unique bottle activation: Allows for easy one-hand filling of

spray bottles.

Patented selector valve: Provides lowest cost multi-product

system, along with flexibility for multiple dilutions of one or

more products.

Optional flow control devices: Regulate water flow to

increase dilution accuracy and consistency.

Unique mounting brackets: Allow for quick, easy

installation, saving time and money.

Space saving design: Requires less mounting area than

similar systems.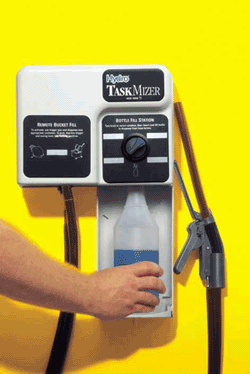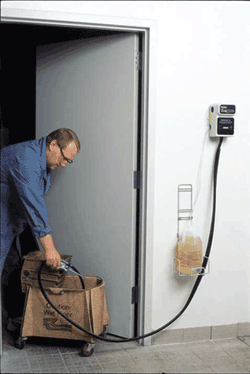 Unit on left above is 1 product high flow fill and remote fill gun and 4 product low flow fill for bottles.
Unit on right above is for 1 product high flow rate with remote gun fill.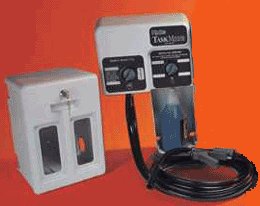 Unit above dispenses 2 products at high water flow rate with remote fill gun and 4 products at low water flow rate. Low flow rate is for filling spray bottles and high flow for mop buckets or scrubbing machines. The white cabinet is for 2-2liter bottle of concentrate product for taskmizer dispenser.
No matter what you need in a chemical management system, the TaskMizer series can provide the results you are looking for.
*For multi product use, the TaskMizer uses the selector valve concept to lower costs for bottle and bucket filling.
*Units can be supplied with our new patented remote filling gun, or the more traditional button operation to meet your individual needs.
*For satellite locations, use the single product high flow unit or the Select four product low flow unit.
*Optional features include: chemical enclosures that fit two 2-liter bottles, or wall mounted racks for chemical storage.