Weed Easy

(Granular Total Weed Killer)

Non-selective, residual herbicide for long term control of a wide range of

annual and perennial weeds and grasses in non cropland areas such as road

shoulders, parking lots and storage yards.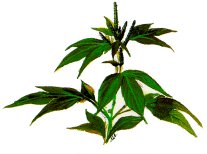 ACTIVE INGREDIENTS:
Bromacil (5-bromo-3-sec-butyl-6-methyluracil)…… 4.0%.
E.P.A. Registration # 10088-76-68562
Weed Easy GRANULAR WEED CONTROL is a ready-to-use, dust free, granular herbicide with particles sized just right for accurate, uniform spreading with all types of broadcast spreaders. It controls weeds from pre-emergence through the full growing season or longer, and may be applied at any time of the year. Early application of G-TWK GRANULAR WEED CONTROL, before vegetation has emerged, prevents growth of weeds and eliminates unsightly dead vegetation. GRANULAR WEED CONTROL contain a full 4% of the active ingredient Bromacil for the longest and most effective residual control of even tough perennial weeds. This granular soil sterilant gives 1 to 2 years of total weed kill. Do not try to get new growth of any plants where this granular weed killer has been used for at least 2 years.
Application:
Apply Weed Easy GRANULAR WEED CONTROL using seeder, fertilizer spreader, or similar equipment. Apply evenly at the rate of 0.5 to 1.0 pound per 100 square feet, or 200 or 400 pounds per acre. Killing action will be speeded by light watering or rainfall to wash the herbicide into the root zone. Use the higher rate in areas of longer growing seasons and hardier vegetation. This powdered weed killer works well if you follow the use amounts. Powdered weed killers will drift in to other areas when water flows from where this product is applied moves to other areas. Product label here.
Prices:
25 pound container $125.00 click here for 25 pound containers

50 pound container $250.00 click for 50 pound Container

100 pound container $470.00 click here for 100 pound containers

500 pounds in 100 lb. Containers $450.00 per hundred
1000 pounds in 100 lb. Containers $420.00 per hundred