Multi Laminate technology produces a super-strong, heavy-weight absorbent mat, absorbent roll or pad for rugged applications. Outer spun-bond layers constructed of continuous strands of interwoven polypropylene fibers provide toughness while the Melt Blown inner layer draws and traps ugly grime inside. Absorbent rolls or absorbent mats are resistant to tears and abrasions, this absorbent mat or pad is perfect for lining tool cribs and placing under jagged parts and heavy equipment.
Up-to-date technology means

finding the finest materials and then blending them together in unique ways

to ensure high absorbency and durability in a absorbent roll. For example, by ultrasonically sandwiching a layer of Melt Blown polypropylene between two Multi Laminated layers, our absorbent rolls, absorbent mats or absorbent pads becomes virtually indestructible to foot traffic. These multi laminated absorbent rolls stays on the job longer and saves everyone money.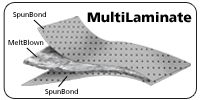 Grey, White, and Blue Absorbent Rolls below are Multi Laminate Technology.
Durable long lasting absorbent rolls or absorbent mats.
Absorbent Rolls of Different Technology Click on Image below for information about other technologies.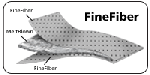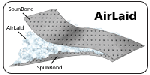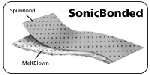 Universal Grey Absorbent Rolls
Heavy Weight
Roll Size is 30" X 150'
Price per Grey absorbent roll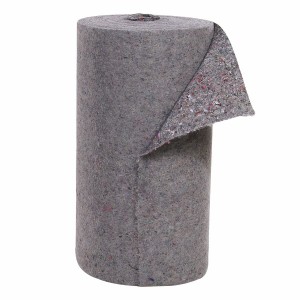 Grey Rug Mat
or
Grey rag absorbent rolls
36" x 150'
Price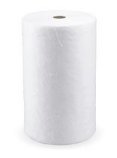 For Oil, White Absorbent Rolls
Heavy Weight
Roll Size is 30" X 150'
Price per oil absorbent roll


Yellow Hazardous
Heavy Weight
Acids & Caustic Absorbent Rolls
Roll Size is 30" X 150'
Fine Fiber Material
Price per yellow absorbent roll

Oil-Only White Absorbent Pillows
10 per case, 18" x 18" each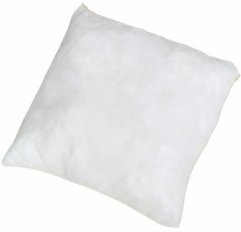 Use Oil-Only White Absorbent Pillows to absorb high-volume leaks and spills of oil and other petroleum-based liquids on land or water. Polypropylene filler is left in its natural hydrophobic state, repels water (and floats) while only absorbing oils and other hydrocarbons. 10 EACH pillow per case. 18 inches x 18 inches each. White Absorbent Pillows are easy to place in hard-to-reach areas, use under machines and leaky hydraulic hoses or wedge in corners cramped for space. 100% Post-Industrial Recycled Polypropylene Filler. Holds up to 29 gallons of oily liquid per case. Color-coding helps you visually identify the right sorbent for your needs. Bright white designates Oil Only sorbency for oil and other petroleum-based fluids, but not water, makes it easy to identify when saturated. Discounts for 5 cases larger for 10 or more cases. Discounts will show when ordering.

Oil-Only White Absorbent Pillows
40 per case, 10" x 10" each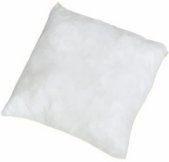 Use Oil-Only White Absorbent Pillows to absorb high-volume leaks and spills of oil and other petroleum-based liquids on land or water. Polypropylene filler is left in its natural hydrophobic state, repels water (and floats) while only absorbing oils and other hydrocarbons. 40 each pillows per case. 10" x 10" each. White Absorbent Pillows are easy to place in hard-to-reach areas, use under machines and leaky hydraulic hoses or wedge in corners cramped for space. 100% Post-Industrial Recycled Polypropylene Filler. Holds up to 34 gallons of oily liquid per case. Color-coding helps you visually identify the right sorbent for your needs. Bright white designates Oil Only sorbency for oil and other petroleum-based fluids, but not water, makes it easy to identify when saturated. Discounts for 5 cases larger for 10 or more cases. Discounts will show when ordering