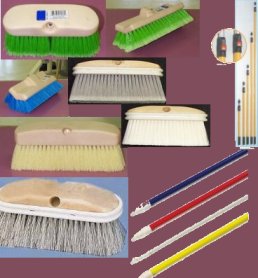 Car Wash Brushes & Truck Wash Brushes
Car wash brushes and truck wash brushes for concrete trucks, ready mix trucks, automobiles, large trucks, large trailers.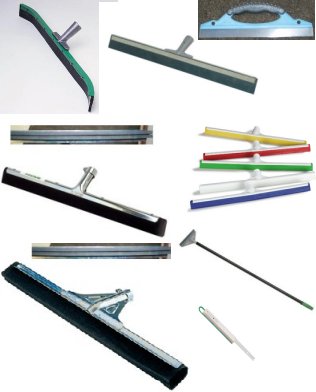 Floor squeegees, straight floor squeegees, curved floor squeegees, soft rubber floor squeegees, neoprene soft floor squeegees, food plant color coded floor squeegees. All kinds of floor scrapers and glass scrapers.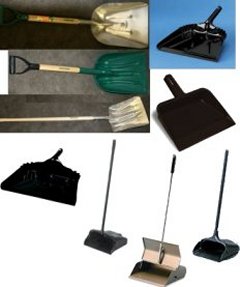 Lobby dust pans, metal dust pans, plastic dust pans, aluminum scoop shovels, plastic scoop shovels, coal shovels, metal lobby dust pans.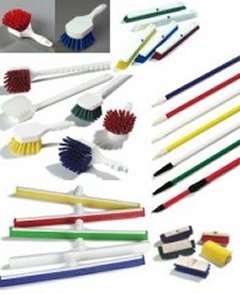 Food Processing Brushes and Tools
Utility scrub brushes, tank brushes, floor squeegees, angle scrub brushes, push brooms, floor brooms, and fiberglass handles. These tools are HACCP program tools that are color coded for different areas of food processing plants and food stores.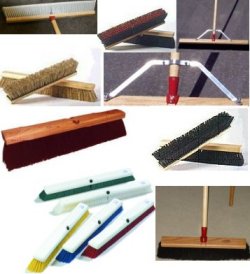 Push Brooms for cement floors, asphalt
Floor brooms for factories, auto maintenance shop, large warehouse, smooth floors or rough floors. There are many types of push brooms here including color coded brooms for different departments of food processing areas. Brooms for fine dust or flour, regular trash and dirt, and heavy dirt or wet soil clean up.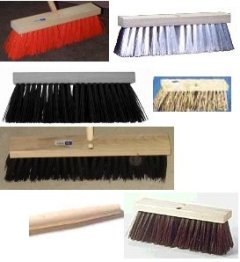 Street Brooms, Heavy Duty Push Brooms
Street brooms for factories, curb and gutter, out side parking lots, outside truck docks, inside trailers with grooved floors. These street brooms come and different widths and different colors.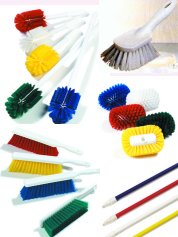 Utility Brushes, Scrub Brushes
Utility brushes for counter cleaning, scrubbing kettles, tank brushes for for mixing vats and other tanks. There are many uses for these scrub brushes.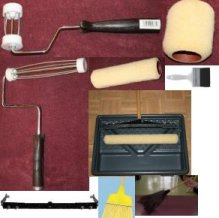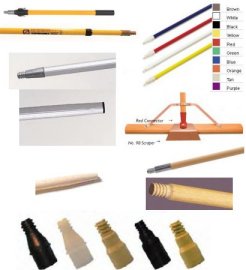 Handles, Extension Poles, Replacement tip or threads, Braces, Brooms Scrapers