Gallon Bottle Pump 38/400 1/8 ounce per pump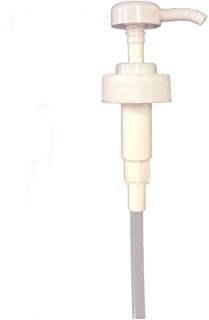 Gallon bottle pump 1/8 ounce fits regular gallon bottles or tube may be cut to fit flat top bottles.
The gallon bottle pump neck size is 38mm 400 . The plastic reservoir holds 1/8 ounce.
These gallon bottle pumps will not last in hand cleaners containing pumice.
Use to dispense 1 each 6 gallon case of hand cleaner with pumice is expected life of pump.
These gallon bottle pumps will last a long time in hand sanitizer or lotion hand soaps without pumice.
Lyn Distributing Home Page