ENVIRONMENTALLY FRIENDLY
Contains no chlorinated solvents.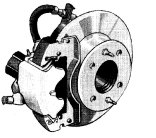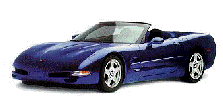 Liquid Brake Cleaner & Universal Solvent
Quick evaporating brake cleaner
Description: This brake cleaner is an effective blend of heavy duty solvents and other degreasers. Fast acting and thorough, this brake parts cleaner makes the dirty jobs easier to handle. An excellent product for use in machine shops, automotive shops or any place where the removal of dirt and greasy soils from metal surfaces is important.
DIRECTIONS: Spray this parts cleaner on parts or brake area to clean dirt, dust, grease, and other contaminants off brakes and other parts. Use of a chemical resistant sprayer or a air compressed sprayer (Sureshot Sprayer) is recommended for application to keep vapors at a minimal level. This environmental brake clean will evaporate extremely quick leaving no film.
Health Hazard Data: Harmful or fatal if swallowed. Contains petroleum distillates. If swallowed, DO NOT INDUCE VOMITING. Call a physician immediately. Avoid prolonged or repeated breathing of vapors. Extremely flammable. Do not use near fire, flame, or while smoking.
Keep out of reach of children. HMIS FLAMMABLE RATING: 4 Meets or exceeds current California V.O.C. requirements.
This bulk brake cleaner is quick evaporating and leaves no film after use. Contains no harmful solvents. Use to refill pressurize containers or trigger sprayers for cleaning parts, tools, brake parts, and other item. Save money and help the environment by refilling containers instead of throwing money away on aerosol cans. Saving for most customers is 30 - 50 % over aerosols. Don't pay for propellants in aerosols when you can use 100% of your spray container.