This all-natural citrus degreaser uses the cleaning ability of D-Limonene from orange peel extract. The powerful cleaning solvent will remove heavy grease and oils from parts and equipment even tar and asphalt without harming most paints. The pleasant citrus odor makes it ideal for use in parts washers. This citrus cleaner deodorizes as it works for great results in kitchen areas, too!
For parts washing and equipment cleaning, and general all purpose degreasing, use as is. On heavy tar and asphalt accumulations, allow this orange degreaser to penetrate for several minutes. For lighter cleaning, use diluted this orange tar remover with mineral spirits.
This clean citrus solvent quickly dissolves gum, wax and tar from rugs, carpets, and upholstery without staining or obnoxious fumes.
Use it to clean and degrease concrete or masonry easily. The emulsifiable formula assures fast penetration of deposits flush with a hose to wash away-emulsified dirt and grease.
Helps to prepare wood or concrete floors for resurfacing without the harmful fumes of chlorinated solvent cleaners. Rinses residue free. Do not apply undiluted Natural Solv-X Plus directly to resilient flooring.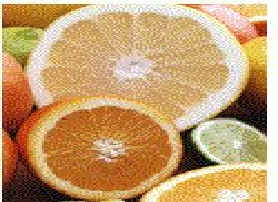 NATURAL SOLV-X-PLUS
CITRUS
DEGREASER
&
CITRUS TAR REMOVER
WITH THE POWER OF D-LIMONENE
A CLEAN AND ALL NATURAL
POWERFUL SOLVENT CLEANER,
MULTI-PURPOSE DEGREASER,
CITRUS TAR REMOVER, CRUDE OIL REMOVER.
Manufactured By Lyn_Distributing
CAUTION – COMBUSTIBLE: May be harmful if swallowed. Keep away from heat or open flame
Great for carpet adhesive remover and tile floor adhesive remover.
This natural solvent even has the power to loosen rubber carpet backing or adhesives from sub-flooring. Simply spray undiluted onto the residue, allow several minutes to penetrate, scrub lightly then hose off!
To degrease and deodorize dumpsters and garbage cans, dilute this orange cleaner up to 1:20 with warm water. In kitchen areas, use it undiluted on heavy grease and carbon buildup, or add it to mop water for extra power on greasy dirt. Deodorizes as it cleans, too! Just add 1 to 3 ounces of this natural citrus degreaser per gallon of warm water along with your regular detergent for a great smelling orange floor cleaner.
CAUTION: May be harmful if swallowed. Keep away from heat or open flame. Use with adequate ventilation. Avoid prolonged contact with skin.
First Aid:
External: Flush with water.
Internal: Do not induce vomiting. Call physician immediately.
Eyes: Flush eyes and under eyelids with water for at least 15 minutes. If irritation persists, obtain medical attention.
KEEP OUT OF REACH OF CHILDREN
Phone 1-800-366-5022