A USDA authorized blend of active bacteria and enzymes that dissolves grease, fats, starch and protein. For use in sinks, toilets, drains, garbage disposals, grease traps, etc. Perfect as a maintenance product. Dry powder enzyme activates with water. Salmonella free. Concentrated Bacteria-Enzyme System for Sewage Digestion. Biologically breaks down and digests mixtures of organic greases, fats, protein materials, oil, hair and other waste materials. Reduces organic solids to liquids, reduces overloading of systems, reduces maintenance costs, eliminates stoppages and eliminates odors. Enzyme 300 contains a high anaerobic and aerobic bacterial activity, having a minimum of 1 1/2 billion colonies per gram of product, plus a high count of facultative types of bacteria. Non-acid, non-caustic, non-toxic, non-corrosive. Liquefies standard wastes, eliminates odor. Hydrolyzes proteins, reduces sludge volume. Reduces suspended solids, greater digestive capacity. Hydrolyzes emulsified fats to fatty acids and alcohols. Contains buttering, chelating and anti-chlor additives. Increased liquefaction and gasification of organic wastes. Nutrient rich to stimulate the growth of micro-organisms including bacteria, fungi and protozoa. Converts starches to fermentable sugars, free flowing powder. Dilution varies with application.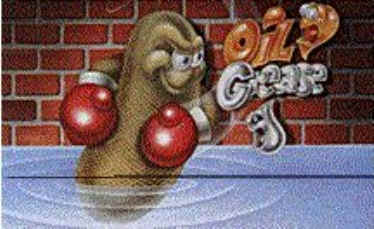 Eat away animal fats, grease, oil and waste safely use Enzyme 300.
This Enzyme product is non-caustic, non-toxic and is safe to handle for mixing and applying. The formula is also non-corrosive to plumbing fixtures.
AREAS OF USE
MOTELS *RESTAURANTS*CHEMICAL PLANTS RECREATIONAL VEHICLES * HOMES * SCHOOLS * MARINAS * OFFICE BUILDINGS * MEAT MARKETS
APPLICATIONS
GREASE TRAPS * DRAINLINES * DOWN PIPES * PORTA TOILETS * SEPTIC TANKS * SUMP PUMPS * WET WELLS
Specifications:
Aerobic Bacteria .75 Billion/gram
Anaerobic Bacteria .75 Billion/gram
Protease Enzyme, Amylase Enzyme, Lipase Enzyme, Amino Acids and Minerals. Product is tan or light brown in color, and in a powder form. Will not freeze and has a 3 year shelf life.
Applications:
Drains: To open clogged or slow drains, dissolve 5 tablespoons of Enzyme 300 in 2 cups warm water. Pour in to drain and allow to work overnight. For regular drain maintance, use 2 tablespoons per week. For drains that receive large amounts of organic matter (kitchen, floor, laundry sinks and drains), use 4 to 6 tablespoons of powdered enzymes two to three times per week. Add digestant at the end of the day or period of low flow. To prevent loosened debris from causing obstructions, begin treating lower floors first.
Grease traps: For initial treatment, use 1 pound of powdered enzymes for each 20 cubic feet of trap capacity. Repeat for 3 weeks, then use 1/2 pound powdered enzymes per 20 cubic feet weekly.